White Polypropylene Rope
James Lever supply larger diameter three strand spit film construction and staple spun white polypropylene ropes. Being synthetic, split film polypropylene rope is lightweight and weatherproof, and is a cost effective rope to use as a cricket boundary rope or barrier rope.
In the production of staple spun polypropylene rope the raw material is combed and spun into a yarn before being made into finished rope. This makes staple spun rope stronger with a hairy finish for grip. It is commonly used for a range of lifting and securing applications where greater strength is required. .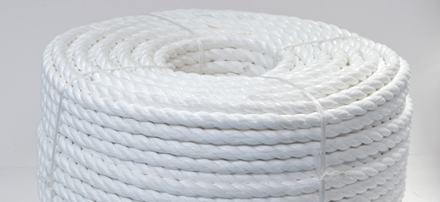 Everlasto - White Polypropylene Ropes
Everlasto Poly Ropes - Britains's No1 seller.
James Lever first produced Ropes & twines in 1856



White Polypropylene Ropes
Polypropylene - coloured - White
Lengths 220m Coil
Everlasto Brand
Manufactured to CUSTOMERS specific requirements & BRANDING
Ideal - Alternative cricket boundary rope, Barrier boundary ropes
Product Enquiry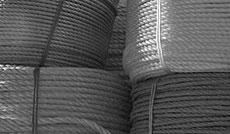 For further information on these products please contact James Lever Ropes and Twines manufacturers.