Baker's Braid - A Coloured Cotton Rope


James Lever are manufacturers and suppliers of quality coloured cotton braids available in all 30 colours of the 'Beautiful Baker's Twine' range. These coloured cotton ropes are 6mm in diameter and have a synthetic core for superior strength and a soft coloured cotton outer. As these braided cotton ropes are available in all the colours of the rainbow our 'Baker's Braid' is perfect for decorative and craft use, packaging applications and as commercial components for projects.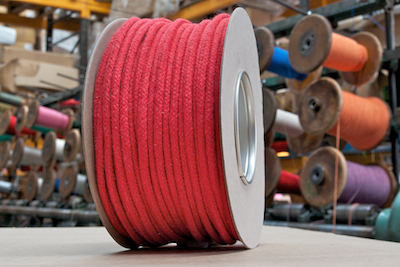 Reel soft cotton rope
Everlasto - Cords
Everlasto Cords - Britains's No1 seller.
James Lever manufacturers of Reliable Ropes & Twines since 1856




Cotton Braided Rope manufactured by James Lever
Soft Luxury Cotton Braided Rope
Manufactured to CUSTOMERS specific requirements & Branding
Product Enquiry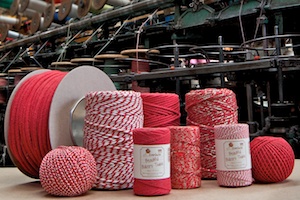 For further information on braided colour cotton ropes please contact James Lever Ropes and Twines manufacturers.