Baker's String -
We manufacture Baker's string in a wide range of colourways, manufactured by us in the UK our Bakers strings are manufactured in a 100% natural soft cotton. in a wide range of nostalgic colourful colourways our Bakers String are available in a range of spool sizes, labelled James Lever brand and shrink wrapped.

Bakers String colourways available -
Original - Solid - Two Tone - Tri Colour - Metallic and Sparkle
Eton Blue, Burgundy, Olive Green, Lime Green, Navy, Orange, Black, Rose Pink, Emerald, Terracota, Saffron, Violet, Moss green, Cherry Blossom, Slate Grey, Brown -
Metalic Range - Sparkle Range
Other colours please enquire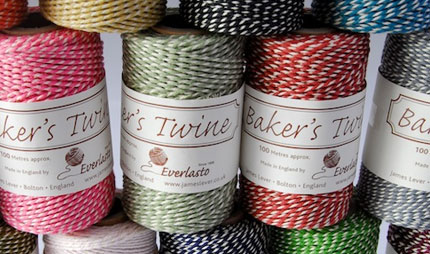 James Lever manufacturers & Suppliers of Bakers Twines & String

James Lever are UK manufacturers and suppliers of a large range of quality strings under their brand Everlasto. These include Baker's string,
garden string
, butchers string,
household string
, packaging string and fancy strings & twines.
NEW Baker's Twine Brochure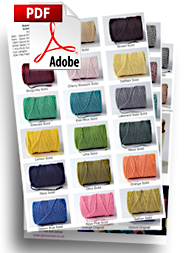 click to view Everlasto Beautiful Baker's Twine Range brochure
James Lever can also manufacture/package Bakers string to the specific requirements of customers including own brand labelling.
Everlasto - Twines
Everlasto Twines - Britains's No1 seller.
James Lever first produced twines in 1856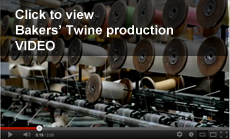 Types of Bakers Twines &
Bakers string
manufactured
Natural Soft Cotton - coloured - twines
Up to 1Kg spools as standard - other sizes available
Manufactured to CUSTOMERS specific requirements & BRANDING
Product Enquiry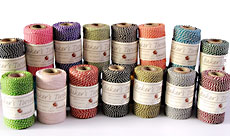 For further information on Bakers Twines please contact James Lever Ropes and Twines manufacturers.